Web Sites > For Associations Only
FAO gave me total freedom to design, structure and program their site. Their main objective was to show prospective clients their portfolio. Hence the site opens with a splash screen of their logo and tag line and leads the visitor to the portfolio page, shown here, below, which is also the main page.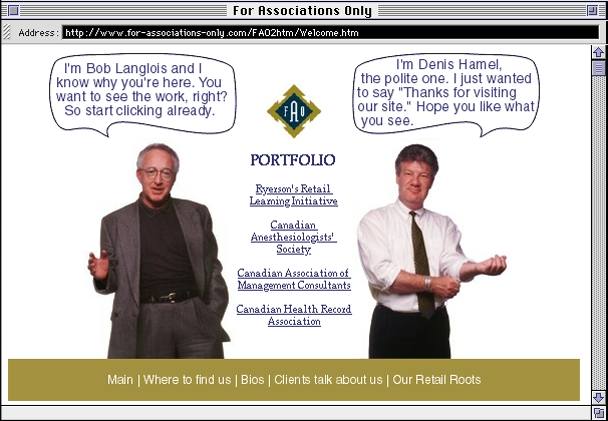 The Company is no longer, and so neither is their website.