Web Sites > Internet Developers Corporation
I was responsible for the code, the images and icons, as well as the navigation strategy.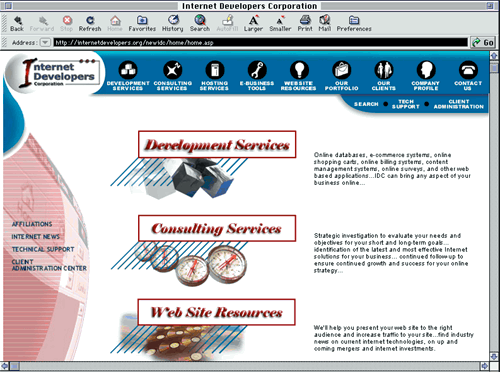 The site is no longer online, but you can still view the site as it last appeared by clicking below.
Please note particularly the design of the icons in the top navigation bar and their mouseover counterparts.