Web Sites > ACR Environmental Services
The ACR site was done through Advoca Interactive.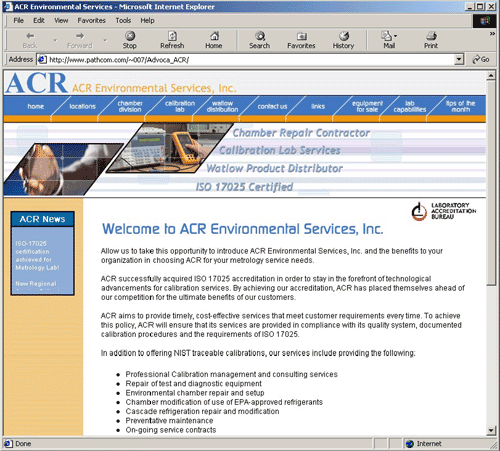 I did all the front-end code: Flash, HTML and DHTML - including my own DHTML drop down menus. These menus are capable of going four levels deep, although in the ACR site they only go two levels deep.
PLUS I coded a work-around that allows the menus to drop down over top of the Flash movie. A neat trick I have not seen anywhere else.
In the very near future I'll begin working on a database driven section of the site.
The site as I developed it, displayed above, has been replaced. Only some of the product pages have been retained. Contact me to view the original site.