Web Applications > Check Search Engine Ranking
With the Check Search Engine Ranking web application, the user can easily check the ranking of a web site when searching with specific key words.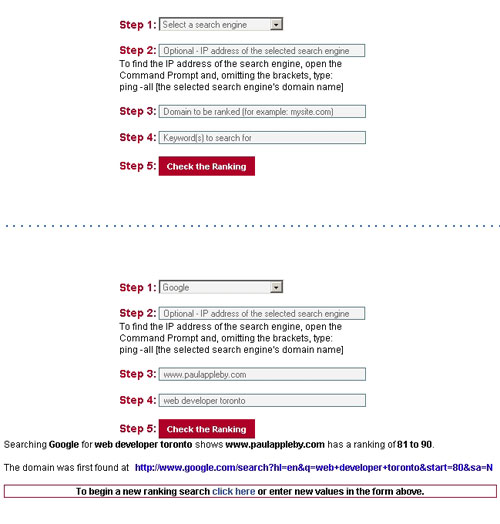 You select the search engine, enter the domain of the web site, and enter the key words. The web application then searches the selected search engine for the entered web site domain.
If the web application has found the web site domain within the first 100 pages, it displays the ranking, the link to the search results page that contains the domain, and displays the results page.
The code can be customized to offer a different selection of search engines.
Contact me to check the search engine ranking of your client's or your web site
.