Web Sites > Churchill Corporate Center
This site was done in collaboration with Cameron Douglas Plus Associates for their client, Runnymede Developments.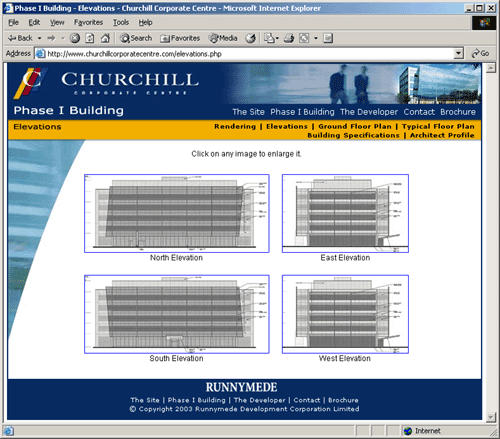 I did the site structure, layout, concept and front-end programming.
The design elements were taken from the design and illustrations Cameron had done for the print brochure and its inserts.
The subnav menu for each page is built dynamically, as is the page title (not the title meta tag) and the sub title.
The site uses my own Javascript multi-level menus.
The project is no longer online.
But you can still view the site by clicking here.