Web Sites > Erin Mills Development Corporation
I brought EMDC and their marketing agency Cameron Douglas Plus Associates to Operex.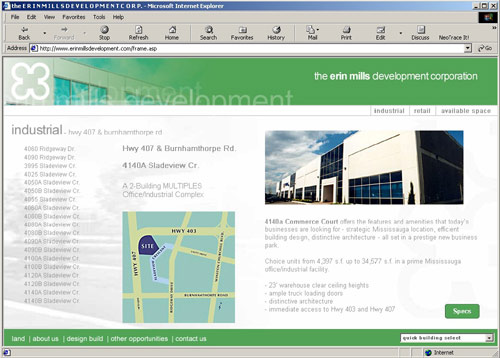 This is a database-driven, dynamic site with a client admin module, that provides real estate brokers with up-to-date information on EMDC's various properties.
I did the site structure, the basic design for all the pages and programmed the entire front-end, all the while co-ordinating with the client agency.
After Operex closed I continued to do database maintenance as well as front-end changes.